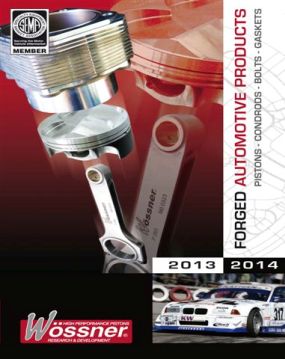 The innovative specialists for high performance pistons and

rods

. Wössner pistons are found in engines operating at the highest levels of motor sport, in competition and of course in everyday use – in fact, anywhere where longevity and operational noise are important factors.

Wössner pistons are the source of the superior power behind the success of well known motor sport teams at national and international race meets.

Wössner Pricing
Unbeatable Prices!
Our Wössner pricing is so low we aren't even allowed to advertise the prices! So Contact us now for your unbeatable pricing on Wössner pistons!

De prijzen van de Wössner zuigers zijn zo LAAG dat we deze niet eens mogen publiceren op onze website.

Neem contact met ons op voor de onklopbare verkoopprijs van deze Wössner zuigers .

Het zal u verbazen dat het mogelijk is !!!!

Wössner Pistons:


Acura




Alfa Romeo




Audi




BMW




Citroen




Eagle




Fiat




Ford




Honda




Hyundai




Lancia




Mazda




MG




Mini Cooper




Mitsubishi




Nissan




Opel




Peugeot




Seat




Subaru




Toyota




Vauxhall


VW

To Order:
Email:

Sales@Flatlander-IPP.nl


Ph: 0031 (0) 545-291505 (office)
Ph: + 31 (0)6-23360358 (cell)
FAX: 0031-545295648