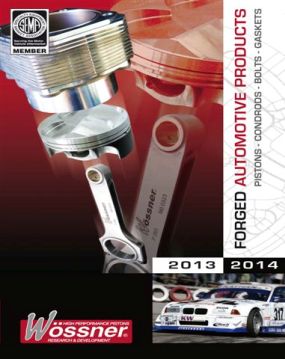 Wossner Pistons


By Email:

Sales@Flatlander-IPP.nl


By Phone: 0031(0)623360358 Mobile
By Phone: 0031 (0) 545291505 Office

WOSSNER Pistons - Mini Cooper
Kits include: Pistons, Rings, Clips & Pin

Wössner is the innovative specialists for high performance pistons and rods. Our products are found in engines operating at the highest levels of motor sport, in competition and of course in everyday use – in fact anywhere where longevity and operational noise are important factors.

Wössner products are the source of the superior power behind the success of well known motor sport teams at national and international race meets.

Wössner forged pistons are moly coated for superior lubricity and long life. 4-stroke pistons are supplied with custom DLC (Diamond-Like Carbon) coated wrist pins, providing anti-friction, high RPM motors.

All Wössner piston kits feature innovative German engineering to provide the highest quality product for the discerning off-road enthusiast to the highest form of competition.