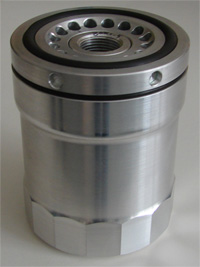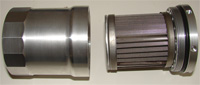 (click above for larger image)
TOGA Race Flow Performance Oil Filters
Developed for high-performance racing motors, TOGA Oil Filter's race-proven design provides superior protection for your vehicle. And best of all, this may be ... [read complete description by clicking on your car below!]

TOGA Oil Filter Features:
Our TOGA Performance Race Flow Oil Filter is the last oil filter you'll ever buy—it's reusable and features a Lifetime Warranty
The filter housing is constructed of 6061-T6 billet aluminum that's been polished to an eye-wincing gleam
Increase your oil change intervals from 3000 to 7000 miles: The Filter pays for itself!
Machined finger grips allow the filter to be removed by hand—no clumsy filter wrench needed
[Read complete features by clicking your car below!]
SORRY - We are no longer selling TOGA Oil Filters, they have been discontinued and we are sold out!