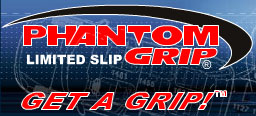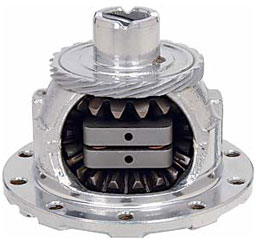 Charts and Graphs
The following graphs show the improvement in cornering and straight line acceleration which can be achieved with installation of Phantom Grip. Click graph to view full size.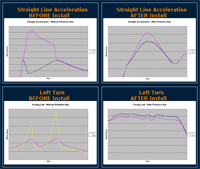 Order online below or by phone!
+ 31 (0)6-23360358
Phantom Grip:
Limited Slip Differentials
Max Performance, Minimum Price & FREE Spring Kit Upgrade*

The Phantom Grip LSD, otherwise knows as Limited Slip Differential, conversion kit, installs into your non-lsd differential converting it into a proven and competitive limited slip differential that enhances your traction needs.

Our LSD serves two distinctive functions for the daily driver, street/strip warrior, or full race vehicle:
In cornering and braking, it functions as a disc-type limited slip.
In hard acceleration, the Phantom Grip works as a locker causing both wheels to receive equal power instead of just one wheel spin.
Every Phantom Grip is constructed of only the highest-quality aerospace alloys. With over 500,000 miles of vigorous performance testing (SCCA, drag, rally, hill climb, ice, rain, etc.), we have been able to fine tune each application through specific heat treating and rockwell testing to achieve maximum performance and reliability.

Each Phantom Grip unit is assembled with blueprinted matched sets of progressive-rate springs to achieve equal load distribution to the disc plates, which dramatically enhances reliability and performance. With such a passion for perfection, we at Phantom Grip are confident that when you choose a Phantom Grip unit, you are choosing, by far, the best limited slip conversion kit on the market.

Our Limited Slip Differential will provide you with:
Increased Towing Capacity
Maximized Tire Wear
Safer, Wet Weather Driving
Fun To Drive in Conditions
* Spring Kit Upgrade included for FREE with Phantom Grip LSD (if available for application), as noted in the parts table below.

Please order CUSTOM LSD's by phone at + 31 (0)6-23360358. Custom's take 3-5 days to ship (Part # LSD-CUSTOM).