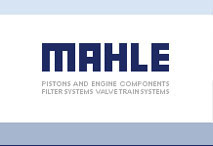 Check out the rest of our 100,000+ performance parts!
Performance Engine Kits, Pistons, Rods, Cams, Cranks, Bearings, Turbos, Turbo Kits and much, much more!
Go To Home Page
MAHLE Pistons

Gold Series:
This is the ONLY all forged, aluminum piston for the Honda H22 engine that does not first require sleeving the block.
Gold Series - Honda H22

PowerPak:
A complete, race proven piston assembly kit composed of hand deburred, forged, performance coated pistons, high quality steel pins, round wire locks and low drag performance rings.
PowerPak - Acura/Honda
PowerPak - Audi
PowerPak - Chevy Ecotec
PowerPak - Honda
PowerPak - Hyundai
PowerPak - Infiniti
PowerPak - J/N/W Bodies (Ecotec)
PowerPak - Mitsubishi
PowerPak - Nissan
PowerPak - Saab
PowerPak - Saturn
PowerPak - Scion
PowerPak - Subaru
PowerPak - Toyota
PowerPak - VW

AND, we import MAHLE Pistons from Germany for US and Int'l applications including (but not limited to):
Audi, BMW, Citroen, Fiat, GM/Geo, Lancia, MG, Opel, Peugeot, Porsche, Renault, Seat, SKoda, Vauxhall & VW.

To order or inquire about MAHLE Pistons from Germany, please call us at 0845 6520501 or email us.